Christmas last orders -
Fuel 20th Dec and Fires 10th Dec
Terra Cocoon is a portable freestanding luxury fireplace suitable for those who look for versatility. Terra fireplaces are great for apartments and can be used both indoors and outdoors. There tripod legs adapt to any floor surface, even if they're uneven.
The Terra finishes:
How it Works
A Cocoon fireplace is easy to install and has a simple lighting system that produces NO SMOKE, so it does not have a flue.
Eco-Friendly Warmth
Cocoon fireplaces are also safe for the environment. The contemporary bioethanol fireplace provides bioethanol heating, by using this environmentally-friendly fuel that doesn't produce smoke.
Combustion Chamber Capacity:
1.5 litre (Burns Up to 5 hours)
DIMENSIONS
Main body:
• Diameter: 60cm (23.7" in)
• Height: 38cm (15" in)
Pedestal:
• Diameter 40cm (15 and 3/4?in)
• Height 36cm (14 and 1/5"in)
• Overall Height 74cm (29 and 1/8?in) including Cocoon shell.
MATERIALS & FINISH
Cocoon Shell
• Carbon steel with high heat resistant black finish
• Paint: 70% Matt 30% Satin finish
Legs
• 316 marine grade stainless steel hairline finish
Combustion chamber
• 316 marine grade stainless steel hairline finish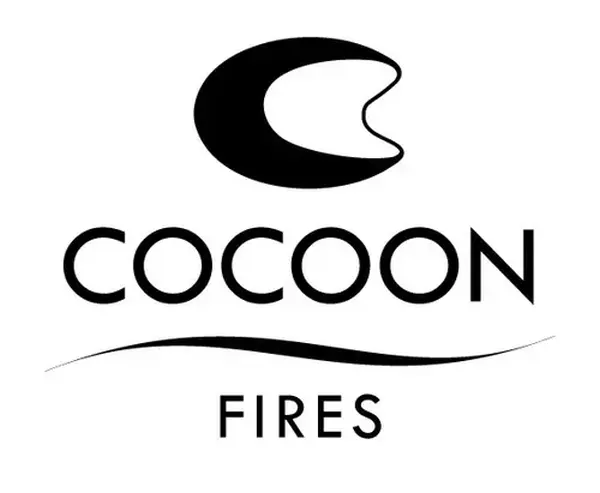 COCOON FIRES produces a stunning range of fireplaces and products that are as functional as they are beautiful. Designed by innovative and celebrated designer Federico Otero, the Cocoon is an example of contemporary design made unique. Running on biofuel, our fireplaces are clean and environmentally friendly as the flame radiates warmth throughout the room.Our pieces will make great stylish additions to interior and exterior spaces. Our ethanol based fireplaces are smoke free and require no flue. They represent not merely decoration but real fireplaces which create an outstanding environment. It's the cleanness of the design that makes the object so attractive and effective. Our products offer practical solutions with functional and eye-catching designs.