Christmas last orders -
Fuel 20th Dec and Fires 10th Dec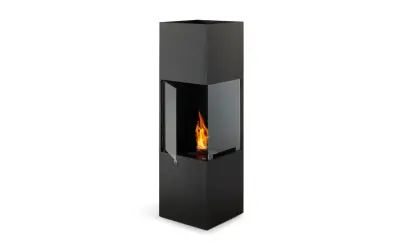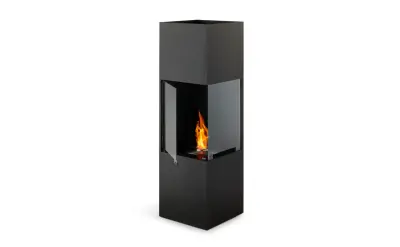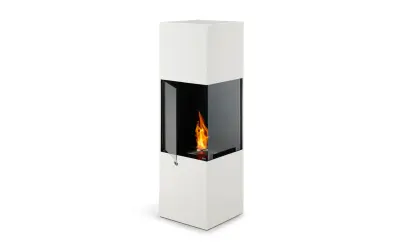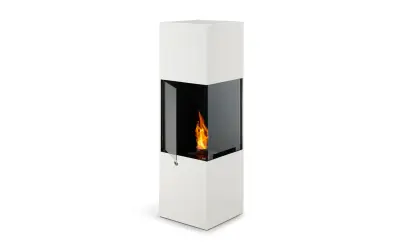 Code:

ESB
Be - Black - Stainless Steel
£
2,765.00
BeA sleek and slender ethanol fire with two viewing sides, which offers a range of design possibilities for indoor or covered outdoor settings. A clean-lined corner fireplace creation, this portable fire can be positioned to appear as though it's 'blending' into walls. Featuring a long, column-style design with open top and 90-degree glass panel, this fire features a tall, fully enclosed flame, immediately commanding attention wherever it's placed. A unique, versatile fireplace that's perfect for smaller residential or retail spaces and for those with small children – or pets - and who are wanting further peace of mind.
Burner Colour
Colour
A slimline, portable corner-style fireplace with two viewing sides. Be ensures maximum enjoyment in any compact space - residential and commercial.
Selling points
· Available in black or white with satin finish
· Holds the AB3 Burner (Stainless Steel or Black)
· The matte black interior finish is the perfect backdrop to showcase the flame.
· Two opening 'glass doors' to facilitate refilling and operation of the ethanol burner.
· Robust: crafted from mild steel with high temperature powder-coating, and UV stabilizer
· Fireplace is open at the top with mesh to boost airflow for maximum heat and fuel efficiency.
Application: Indoor and Outdoor (Undercover)
Materials: Grade 304 Stainless Steel Burner with optional Black Ceramic Coating, Toughened Glass Fire Screen, Mild Steel with high temperature powder-coating
Dimensions L x W x H (mm): L 420 W 420 H 1345
Compatible Burner: AB3
Fuel Capacity: 2.5L [0.7 Gals]
Heats on Average (Indoors): Over 20m2 [215ft2]
Approx. Burn Time: 8 - 11 hours
Minimum Room Size (per burner): 40m3 [1413ft3]

Buy EcoSmart Fireplace designs on bio ethanol fires Ireland, stylish & elegant contemporary biofuel fireplaces and ventless fireplace inserts. Discover our clean burning and modern showcase fireplace designs that will add warmth and a cozy ambiance to any space. EcoSmart offers a selection of aesthetic fireplaces offering the best in contemporary design aesthetics to homeowners, architects and designers for indoors & outdoors. Enjoy the warm glow of a fire with EcoSmart Fireplaces with bio ethanol fires Ireland we provide free delivery to the UK and Ireland.